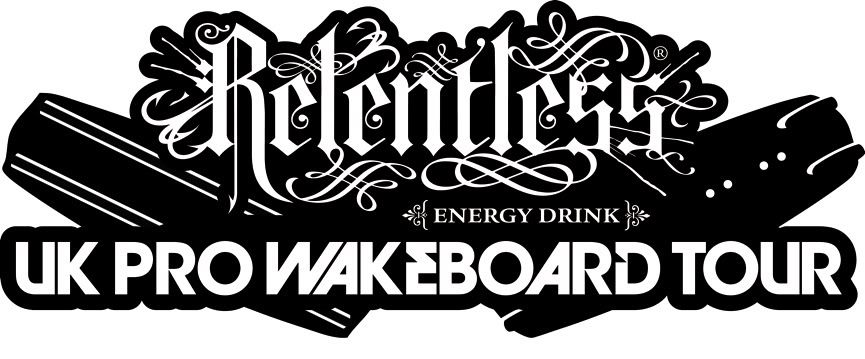 Relentless UK Pro Wakeboard Tour Kicks Off
Power Balance are delighted to announce the official sponsorship of the Relentless UK Pro Wakeboard. After seeing a number of riders wearing Power Balance we felt we should get on-board and join in the fun! We will be attending the events throughout the UK, running competitions and generally supporting the tour with product. Check out these websites for more details on the tour and dates – www.ukprowakeboardtour.com and www.Relentlessenergy.com. There will also be action from the tour on www.Mpora.com with the first lot of action here… http://video.mpora.com/watch/utTKB5Ixp/
And why not check out their face book page – click here.
The Tour - The best Wakeboarders from across UK and Europe are about to descend on JBSki and LDB Wakeschool for the rebirth of the UK Pro Tour. By the time you read this, the ranking points for the overall placings will already have been decided as 16 guys and 6 girls fight for the prize money at each stop and the overall tour title and considerable overall money up for grabs.
With over £13 000 worth of cash in the pot for the best of the best in the UK, this is the biggest tour of its kind in Europe. Relentless have been behind all the contest and event progression in wakeboarding in the UK for the past 5 years. This is the next step for them in pushing the sport forward, giving Britain's Pros that step up and platform they need to go on to perform at the the highest level, while also offering a level of riding for those starting out their wakeboarding careers to aspire to.
Two boat stops and three cable stops will make up the tour, hitting JBSki in Surrey on the 12th, then Sheffield, Box End Park (Bedford), Quayside (Surrey) and rounding off the tour at Princes Club for the massive King of Cable weekend.
O'Neill are onboard with the tour which couldn't be more fitting as a brand with some of the greatest heritage in wakeboarding through the highest quality and most innovational watersport products on the market. Add to this some new brands on the scene supporting the cause, Power Balance and Kustom Footwear, and there is everything in place to make the first UK Pro Tour in over five years something really special.
You'll be able to catch Matt Crowhurst, Jonty Green, Sam Carne, Nick Davies, Dan Nott, James Young, Robbie Rendo, Charlotte Bryant, Kirsteen Mitchell and all those who've been occupying the top spots for so long. There are also some young pretenders to the crown such as Sam Weinstein, Freddie Carter, Connor Jones, Chloe Goudie and Jorge Gill, all having seriously good chances of making podiums on both cable and boat.
You'll be able to catch all the action on Mpora.com, Alliance Magazine and website as well as Spiked Magazine and home page and of course Relentlessenergy.com
Check out the official Pro Tour website for the latest news and info along with chances to win awesome tour and wakeboard prizes courtesy of our sponsors.